Information from independent sources from 2020 to 2021
Hand picked cherries for you, ignored by the main stream media
You can jump straight to any • chapter from links below:
We focussed too much on coronavirus
and lost sight of everything else.
Being scared of death, we lose our lives.
Coronavirus seems to magnify health weaknesses,
giving us a challenge to improve our health.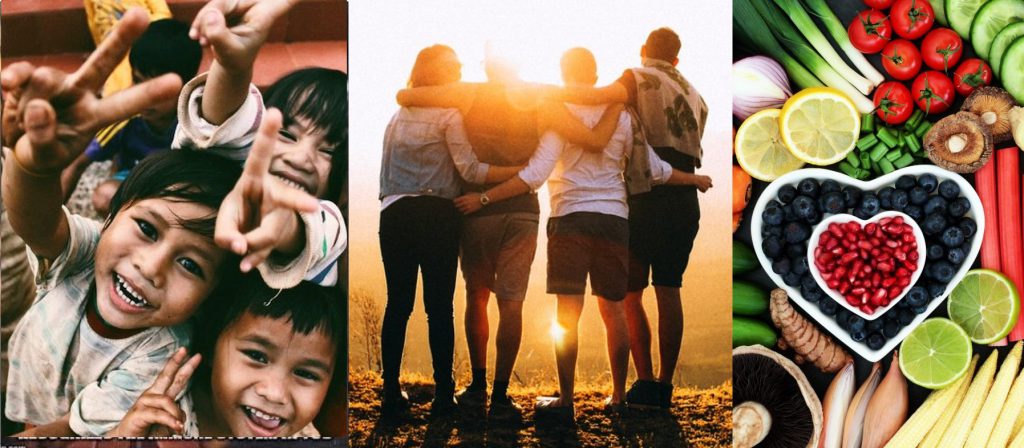 Forget about the virus – it's all about the immune system:
• Summary • No 'Second Wave' • No Asymptomatic Spread • Freedom vs. Lockdown • Natural Immunity • Herd Immunity Threshold 'HIT' • Bacteria, Germs and Viruses • Children Need To Run Free • Covid-19 'Long-haulers' • Stress & Immune System • Benefits of Socialising • Hugging & Human Touch • Singing • Humming & Nitric Oxide • Sunshine, Darkness & Health • Aspirin • Vitamin B • Vitamin C • Vitamin D • Madagascar's Covid-Organics • Selenium Level • HCQ –Hydroxychloroquine & Zinc • N-acetylcysteine (NAC) • Covid-19 Combined Treatments • N-acetylcysteine (NAC) Treatment • Homeopathy, Acupuncture & Chinese Medicine • Getting Healthy • Wim Hof Method • Food as Medicine & Fasting • Fermented Food • EMF, Electrosmog, 5G and Exosomes • CHANGE the NHS • Vaccination and Immune System • Why no conspiracies? • LINKS
The result of lots of research with links, updated for you:
• Intro Summary • Videos • UK Death Count • Questioning The Vaccine Rollout • Pfizer Covid Vaccine • AstraZeneca Vaccine • Pfizer EU Tazinameran & Israel • Better 12 Weeks Apart • Nanoparticles • FDA Concerns • Trial Questions • Immune Enhancement • Trials Rigged? • Ecological Damages • Law Violations • Virus Mutations • Vaccine Development • Early Warnings • Is This the end? • HealthTruth Comment.
• Archive UK Data adverse vaccine reactions.
Different aspects of face masks:
• Masks increase Covid Risk • Face Mask Tests • Bacterial Pneumonia • Hypoxia & Hypercapnia? • Surgery Without Masks • Psychological Effects • Legal Aspects • Previous Statements • Face Mask Humour

PCR test results are used as basis of politics and lockdowns. Looking at details shows these tests are not fit for purpose:
• Intro • What is PCR? • False Positives & Negatives • Cycle Threshold/Amplifications • Peer Review Corman-Drosten Paper • WHO & CDC Update • No Asymptomatic Transmission • Situation @ Universities • PCR Tests Scientifically Meaningless? • Data, Tests & Statistics • Legal Challenges • UK Government? • Antigen & Antibody Tests • Possibilities & Theories

Here is an impressive list showing how many things we got wrong:
• Why did we want to stop the virus? • Coronaviruses are seasonal • Deadly ventilators • Lockdown Loneliness • Lockdown Deaths • "False Alarm" (German Interior Ministry Report) • R Number • Contact Track & Trace • Saving the NHS? • Media and bias • The Spanish Flu • Politics of Fear • Hydroxychloroquine Study to fail • Children and covid-19 • Covid-19 deaths and statistics • Preventing infections? • Pandemic reactions out of proportion • Brave New Normal? • Learning from health history? • The Emperor's New Clothes • How did we get into all this? • Independent Critics • LINKS
By 19th March 2020 it was already clear, that there is no need for panic or lockdown:
• Covid-19 Situation in March 2020 • French study "Fear Versus Data", (19 March) • Coronaviruses in the US and England are seasonal • Evidence of treatments for viral infections • Conclusion • Coronavirus deaths • WHO guidelines and mistakes • The price for lockdown & social isolation • Oxford SIR model • LINKS

Media, scientists, health professionals and politicians all seem to sing unison, people are afraid to stand up; can the law help?
• Legal News (31 March) • General Advice & Help (14 Feb) • Private Criminal Prosecution Against Parliament (20 Nov) • Crimes Against Humanity (1 Dec) • Simon Dolan's UK legal initiative (11 Dec) • UK 'Event 202' based on 'Common Law' • Portuguese Court Rules PCR Tests "Unreliable" & Quarantines "Unlawful" (11 Nov) • Legal action launched over missing three BILLION Tories spent on private Coronavirus contracts (11 Oct) • Emergency Grand Jury for Natural Law (7 Jan 2021) • LIBERTY – a UK Human Rights organisation • Empower Yourself Legally – Common Law (31 Dec)
• Magna Carta Introduction (5 Dec)

demanding they use their powers to support people and local business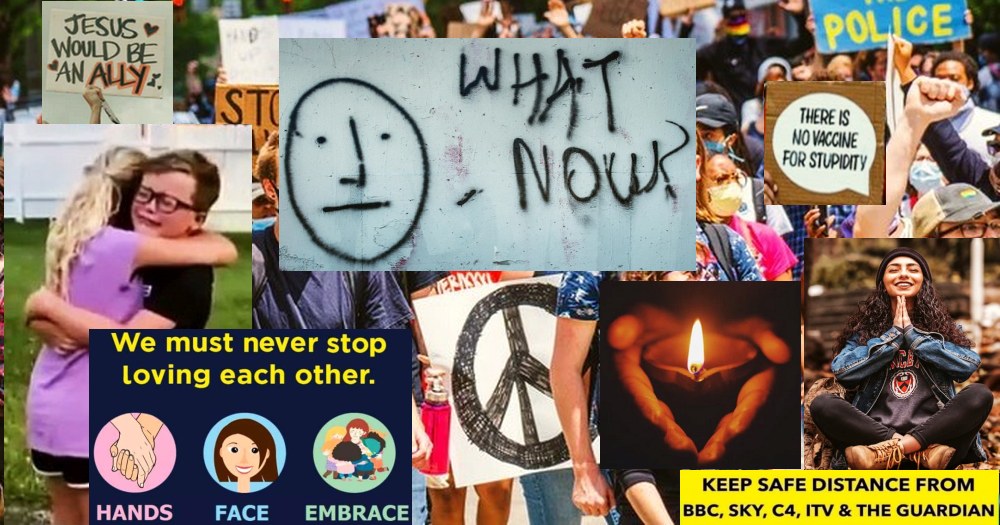 Caught between coronavirus, lockdown and police state scares…
Motivation, background & how to donate
Cover image from Ep81 The Amazing Immunology…
Cover statistic: worldometers

Two viruses meet: corona and the flu.
"I am more powerful and kill many more people than you do" said the flu.
"May be – but I have better marketing" replied coronavirus.
---
About HealthTruth.info
"This web page is my contribution and gift to humanity, made in Yorkshire, England.
I worked as a town and regional planner in the past, hoping to create 'heaven on earth' and learned, that is is essential to balance the competing interests and needs for use on our beautiful planet: the needs for housing, production, administration, energy, recreation, traffic, infrastructure, nature… Just like in the current covid situation, ALL the needs of society need to be considered, and not just a single aspect of health.
I got used to dealing with conflicting interests in complex mind challenging situations, but implementing solutions was usually blocked by rigid bureaucratic structures.

I tried to escape into meditation, spirituality and self discovery to get out of the head space, aiming to create inner peace and harmony and to get more connected with my intuition. Eventually I ended up as part time gardener and a personal care assistant for a retired doctor, and started privately studying nutrition, health issues and vaccine safety.
In the first months of 2020, my gut feeling noticeably started stirring, and my mind begun ringing alarm bells: something was seriously wrong around this coronavirus.
Increasingly I sensed manipulation, and the BBC news felt like war propaganda.
I set out on a quest for "the truth", searching for information the media would not tell us, and I posted a lot on Facebook. I realised we are again (after Brexit discussions) in a situation where people have divided opinions, depending on the source of their information and their experiences.
The lockdown decision and the shocking Coronavirus Bill on 23 March motivated me to buy the domain name healthtruth.info, where I can compile differing information, which can be seen and shared by anyone – and it will not get snowed under or censored like Facebook posts or youtube videos. Since then, I have been gathering information in my spare time and learning how to use WordPress.
I like the saying: 'Everything is about something else'.
'Follow the money'. Greed, power and profit seem to be main driving forces behind those politics, which 'do not make any sense'. – Rainbowralph

PS: I am not selling anything. I do not want your data or your email.
I just want to provide information to keep us sane, happy and healthy.
Please share any content – you can link directly to any chapter, which can be shared on social media.
If you want to appreciate my research and publishing, why not transfer a donation on my account?
Ralph Nimmann, Nationwide Building Society – account # 36196509 – sort code: 07 01 16 – IBAN: GB19 NAIA 0701 1636 1965 09